Monticello Lions Projects
Monticello Lions conduct projects each year to raise money which is spent locally to help people. $2,000 in scholarship money for further education is awarded each year to Monticello High School graduates. $500 is given to Mary Bryant Home For The Blind in Springfield. We make periodic gifts to Leader Dogs For The Blind in Rochester, Michigan, which is mostly funded by Lions in Michigan and Indiana. The Monticello Lions also buy eye exams and glasses for those in the Monticello school district who could not otherwise afford them. Campers have been funded to diabetes camp. We host visits to Monticello of the Lions of Illinois hearing screening bus and the vision screening bus. We sponsor Boy Scout Troop 490 in Monticello, bought them a trailer, and fund specific Troop activities such as Eagle Scout projects and a recent group trip to the national Scout backpacking event at Philmont Scout Ranch in New Mexico.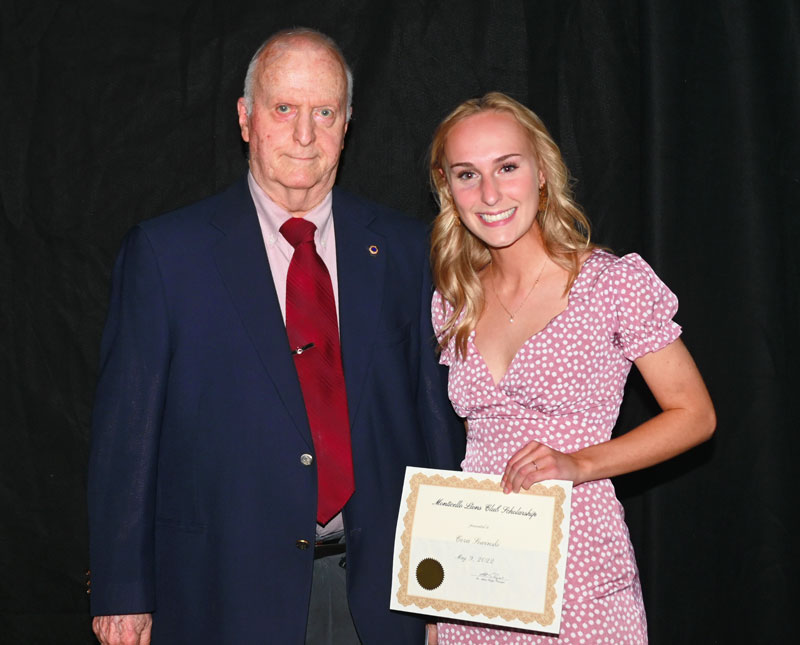 Photo credit Buzz Sievers.
Lion Fred Seibold presents the $2000 Lions Club Scholarship 2022 award to Ms. Cora Sowinski.
Cora Sowinski is a graduating senior at Monticello High School. Ms. Sowinski plans to attend Loyola University, Chicago, get her nursing degree, and become a pediatric ICU nurse.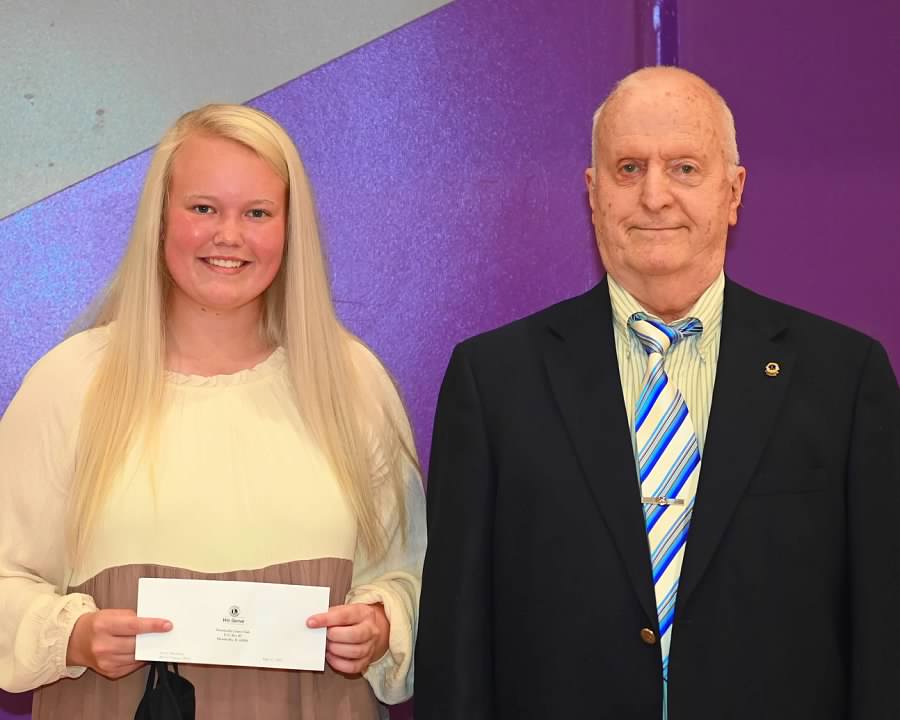 Lions Club Secretary Fred Seibold presents the 2021 Lions Club Scholarship Award to Avery Oberheim at the Monticello High School Honors Night May 12, 2021.  The $2000 scholarship has been awarded annually by the Club for many years.
Major Lions Award Goes To Walt Powell and Bob Munson
In a ceremony at the June 25, 2018 meeting of the Monticello Lions Club, Lions District Governor Lori Bennett of Paris, Illinois, presented Melvin Jones Fellowship awards to Lions Walt Powell (left) and Bob Munson. The distinguished award, the highest in Lionism, is named after Melvin Jones, who founded the first Lions Club over 100 years ago. The award recognizes substantial contributions to the sight and hearing conservation efforts of Lions, as funded by the Lions Clubs International Foundation.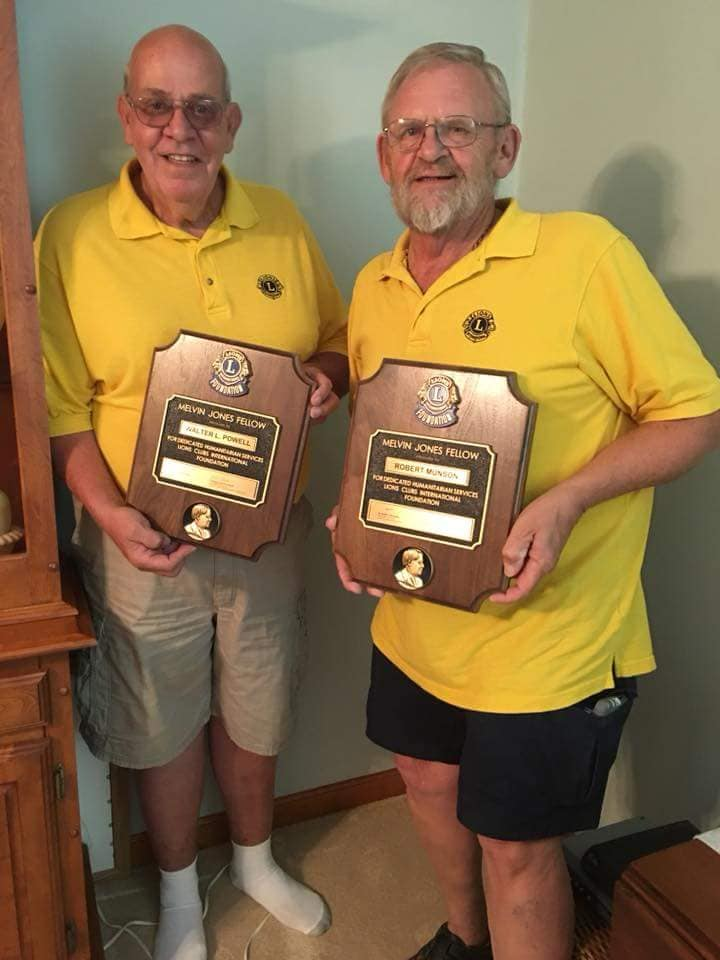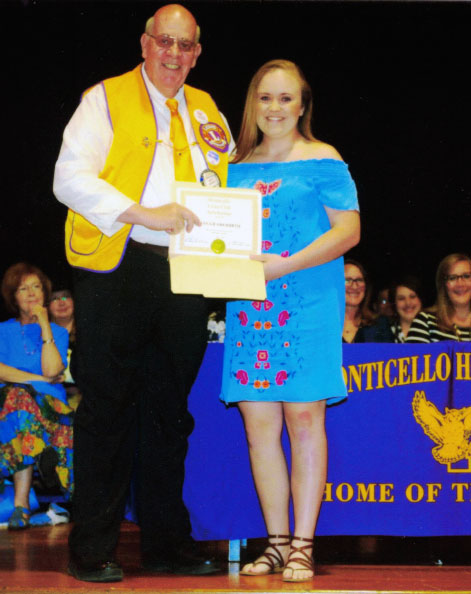 Monticello Lions Club Past President Walt Powell presents the 2018 Lions Club Scholarship Award to Hannah Oberheim at the Monticello High School Honors Night
The $2000 scholarship has been awarded annually for many years to an MHS graduating senior for use at a 2-year or 4-year college in Illinois. The recipient is chosen from a number of applicants, usually more than a dozen, and is awarded based on financial need, scholastic achievement, letters of recommendation, and an essay by the applicant. The applications are reviewed carefully by the Monticello Lions Club Scholarship Committee which then votes to choose the annual winner.